Introducing: skoah Skin & Body Care Products
You deserve healthy, glowing skin, and that's why we're now offering exclusively skoah skin and body care products for your stay!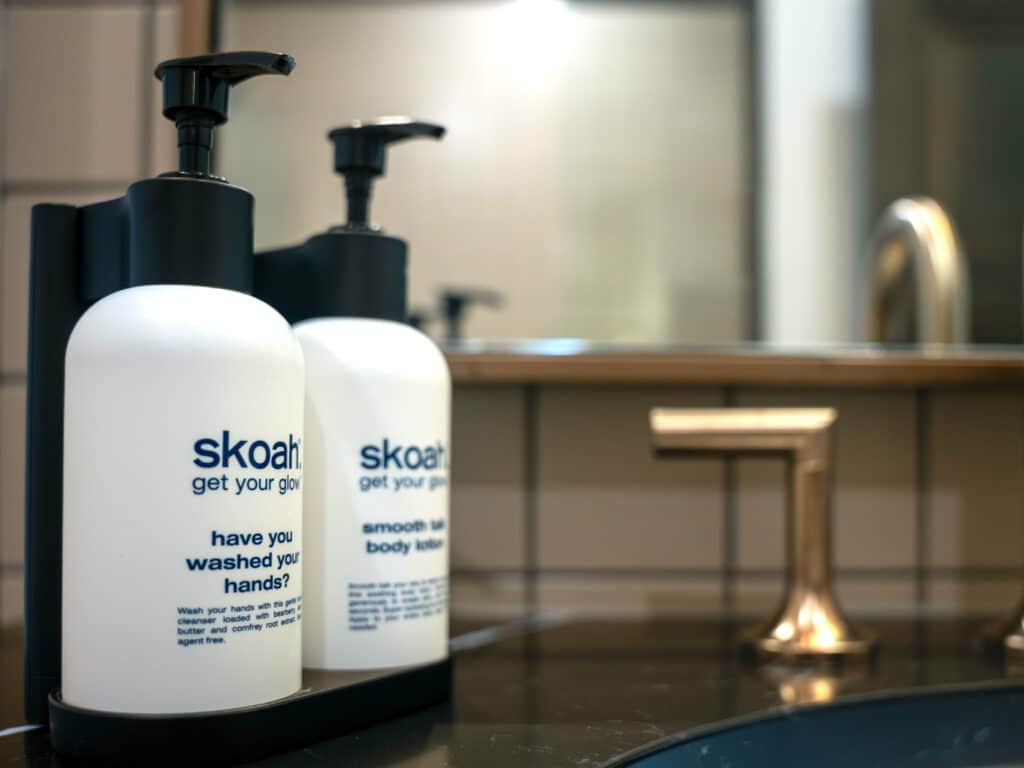 Skoah is a Vancouver-based company, founded in 2001, and all of its cruelty-free products are made in Canada and the USA. Their line-up is exclusively vegan, with the exception of their Lip-Dip (which contains lanolin).
Their products focus on simplicity, in both ingredients and use. If you loved your experience with skoah's products, be sure to take their online skin survey to find out which products would work best for your skin type!
Experience Simply Powerful Skincare with skoah, now available at the Westley Hotel!